The superior Web Design Agency & Digital Marketing Agency to hire for Startups and Small Businesses Growth
To be viable on the Internet, any business must arrange a perfect promoting procedure to attract customers and generate sales. To attain this, you would like to enlist the services of web design agencies.
It is necessary to have new advertising techniques when launching a project on the Internet.
Making a brand succeed on the Internet is not an easy job. Implementing advertising techniques focused on the digital world and a specific audience is necessary. Therefore, it will be essential to have the help of professionals in the sector on many occasions.
That is why today from SU Web Agency, in addition to offering you our web page design and maintenance services, I am going to explain everything you need about these web agencies and why it is necessary to contract the design of your web page to specialized companies when it comes to launching a project on the Internet. Let's go there!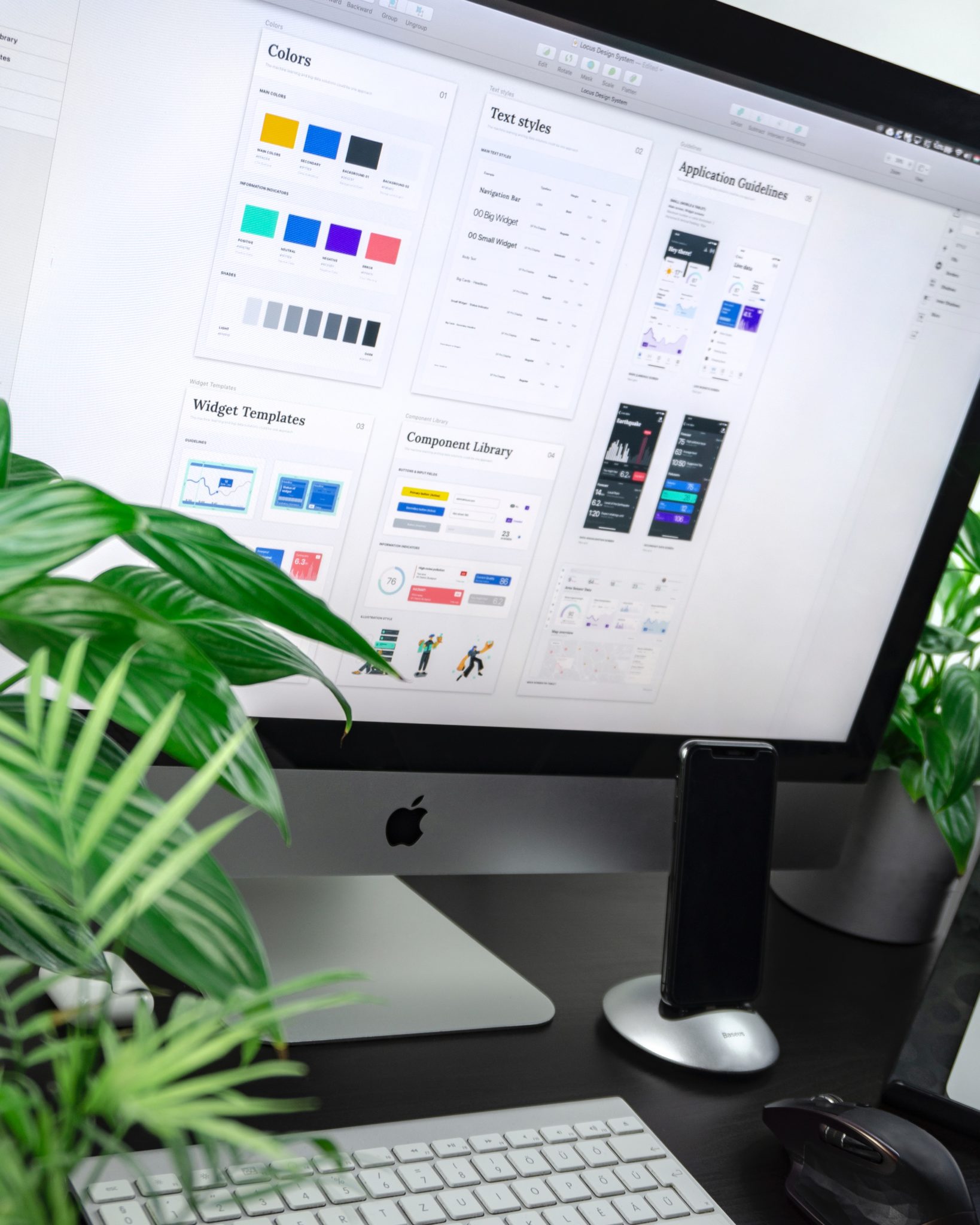 What is a web design agency?
With the arrival of the Internet, the world changed utterly, and advertising was not the same.
The typical advertising agencies had to transform into web design agencies to adapt to the digital age. The objectives of these agencies became the planning of a brand strategy focused on and applied to the Internet, aimed at a specific audience.
Web design agencies specialize in planning a brand strategy focused and applied on the Internet and aimed at a specific audience.
But to carry out a successful advertising strategy, it is necessary to understand the digital world and thus deliver valuable content to potential customers. Although the basic marketing principles are still the same, it must know how to adapt them to the Internet world.
DIY vs Freelancer vs Web Agency
There may be various scenarios where you think you can do a website project and digital marketing strategy by yourself, or you may also need to hire the services of an agency, studio or Freelance web designer.
In general, you have the following possibilities at your disposal:
DO IT YOURSELF (GOOD)
Learning new things is possible, but it isn't always an easy process. In most cases, the first few times you try something new you don't always do great. Is this a process you want to trust to your business website that you rely on to grow your business?
FREELANCER (BETTER)
The Internet is full of freelancers. The price of a freelancer is less than that of an agency but instead of getting a team of experts, you get a jack of all trades. Most freelancers live "project to project" and normally charge the bare minimum to win business. Because of this, they normally dont have the time or resources to get your project done right. The site may look good, but did they build it to grow your business?
WEB DESIGN AGENCY (BEST)
The agencies' services are more expensive than Freelancers, but the quality is assured, and they can adapt to your needs. They have a team of experts that focus on what they are good at. Those trades come together to complete a website built to reach your business goals. Normally with an agency you have a project manager who assigns tasks and makes sure everything gets done correctly and on time. Agencies charge more because they know what it takes to make your website the right way.
Web design agency services
To ensure a professional Internet advertising strategy, reach the right clients and generate sales, a web agency must offer various services, including:
Audit and analysis of web pages.
Design, development and programming of web pages.
Updating, Improvement, and Maintenance of web pages. Generate strategies to guarantee the user experience.
Create advertising strategies for social networks.
SEO strategies for web positioning.
Strategies and SEM advertising campaigns in Google Ads.
Graphic design for digital and print media.
Creation of videos and advertising photographs.
Email marketing strategies.
Types of web design agencies
With the advancement of technology and the evolution of the dynamic digital world, web design agencies have become much more complicated. Web agencies have diversified to adapt to this dynamism and provide services capable of solving any problem.
Currently, there are different types of agencies focused on the following issues:
Web and digital graphic design agencies.
Agencies focused on the development and implementation of web pages.
Agencies specialize in the design of online stores.
Software design agencies ( Apps ) for mobile phones.
Web agencies specialize in SEO and web positioning.
Expert agencies in Email marketing strategies.
Web agencies specialize in strategies and PPC campaigns such as Google Ads.
Agencies focused on the management of communication in social networks.
To achieve professional results, agencies must specialize in a narrow set of services.
The key to developing your startup is an energetic digital presence. Because your clients are likely to Google your Business and compare it to your competitors. If you are not on the Internet or have a weaker website, they prefer your competitor. Making content, sharing via web-based media, and dealing with your site takes a lot of time and expertise.
Digital Marketing Agency offer services like content automation, campaign marketing, eCommerce marketing, and social media marketing.
Therefore, you should hire a marketing agency because of the wide variety of services your SME can offer.
In any digital marketing agency, you'll be able to discover the taking after services:
Design, development and maintenance of websites
Search engine optimization or SEO
Content Marketing or Inbound Marketing
Social media marketing
Applications for mobile devices.
Search engine advertising or PPC
Assembly and management of electronic commerce platforms
Email marketing campaigns
Automation of all the above services
Monitoring and measurement of the strategies developed.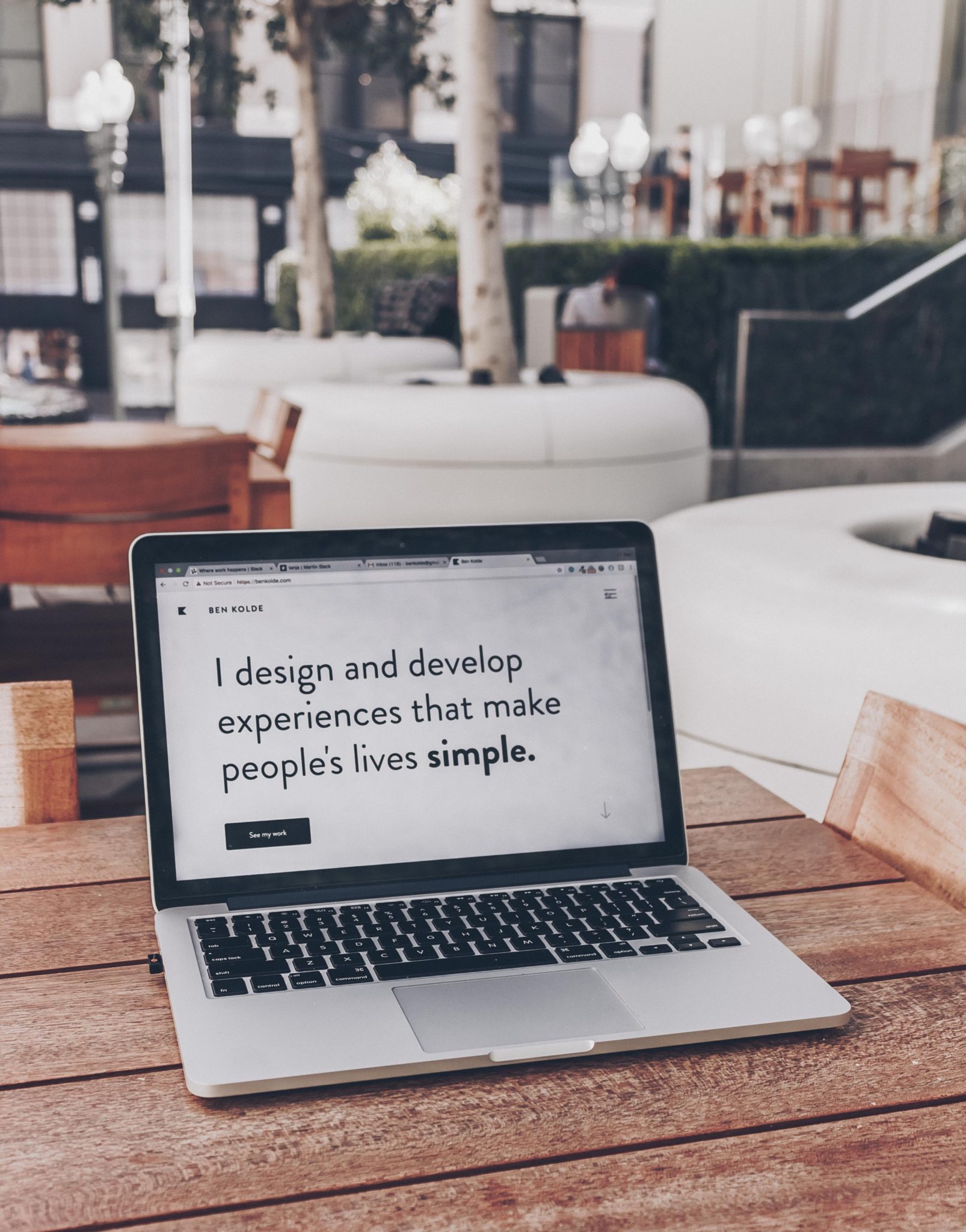 Conclusion to hire a digital marketing agency in USA
Without a doubt, hiring a digital marketing agency is the best option you can make for your Business. This is particularly true assuming you want to increase your Business's popularity, your customers, visitors, and promotions, among others.
The objective of this agency is to enhance your brand, website, sales or any other aspect of marketing that you require.
We talked about the difference between hiring a team of employees and a digital marketing agency. You should already know that the first option is not profitable. This is due to the lack of experience and knowledge that it presents. Likewise, if something turns out badly, you will have no backup.
On the contrary, if you hire an agency, you will have a team of experienced marketing professionals at your disposal. Also, this team will be able to implement any tactic you require for your Business. Even if you are not a marketing expert, They will always consider your opinion.
Also, I mentioned the benefits of time, money and growth that hiring an agency can bring you. We recommend that you are not the first client of an agency. Therefore, you should hire one that already has proven experience in the market.
Remember that the digital marketing agency must guarantee your growth and plans with testimonials.
Why work with a web design agency?
If you still want to make your website yourself, even with no experience, I recommend reading these reasons to hire a web agency and reconsider your idea.
You will get an original design.
A professional with a lot of experience and knowledge can create the web page you want with a unique and unforgettable appearance, which will help you stand out from your competition. Free templates and builders always have limitations that hinder fame and professionalism. To shock your clients with a page capable of attracting their attention and helping your Business, hiring a web page design agency is the most sensible thing to do.
Better experience for users.
There are many important aspects to guarantee the success of a web page; among them is the user experience. A carrier must respond to the user's needs and offer their problem. The fundamental hurdle is creating a conversion, thanks to the page's design.
That is why placing each button, survey, or link in the right place is essential. This will guarantee a smooth and charming experience for the user.
There are many reasons to work with a web agency, such as having an original page and improving the user experience.
You can add any feature.
A web design agency can add the feature you want to your web page.
There are no limits.
To make progress in the competitive world of the Internet, you must think about the future and the possible changes that will come. On many occasions, a web page cannot adapt quickly enough and will reach a limit point, stagnating.
How to choose the ideal website design agency?
The Internet abounds with web design agencies, some with excellent reputations and others with poor track records. Therefore, I recommend you follow these tips to hire the most suitable for your project.
There are web pages where various agencies are classified to facilitate your search. You can evaluate the skills, dexterity, professionalism, work done and prices of each one. The data in these pages are not 100% accurate, but it allows you to know the web agency you may hire.
Evaluate the website of each agency.
Ordinarily, perhaps basic progression. You should keep in mind the quality of the agency's website. Hiring their services may not be advisable if it has an unattractive, old, outdated, and flawed design.
A web design agency must have its presentation page impeccable and with the best possible quality. If this requirement is met, you should be calm and consider hiring their services.
It would help if you considered several factors before hiring an agency, for example, analyzing their website and portfolio.
The page does not necessarily have to be the same as your expectations, but you are dealing with a responsible agency if it has a professional-looking design.
Analyze the agency's portfolio You directly influence generating new customers and more economic income.
The most original and professional designs guarantee the success of Internet business. Web design agencies with outstanding skills will not be afraid to showcase their past work.
Evaluate the reviews of each web design agency.
In addition to evaluating the agency's page, you should analyze the reviews you find online. There are different ways to see reviews.
Google is an impressive source of reviews; usually, just putting the agency's name in the search engine is enough. You can also use Facebook and the yelp platform _ Positive reviews are what you need to be sure of when hiring the services of an agency.
Among the most prominent factors in choosing an agency is the quality of their website and reviews of their past work.
Carefully detail the functions of the page.
Indeed you must already have an idea about the functions and characteristics of your website. You already have in mind what the banners, logos, sidebars or headers will be like. But there is also the possibility that you do not have an obvious idea about the characteristics of the page.
Nevertheless, this is not a significant issue; a professional web design agency always has solutions for clients who do not have a clear idea about their page.
Don't forget the load time of a page.
Load times are essential for any page. They will determine the user experience. The bounce rate will increase if the time is too high and it doesn't resolve.
Numerous studies have shown that a load time equal to or greater than 2.4 seconds causes a bounce rate of almost 13%. These are negative results for any business, as they will decrease sales and web positioning in search engines such as Google.
Contact the agency.
After finding a web design agency, an essential step is to contact and establish fluid communication.
In addition to answering all your questions, a professional agency will ask you a large number of questions before evaluating, designing, and developing a web page to understand how to make your page.
Ask many questions.
Before hiring any agency's services, you should ask all the questions you consider necessary and resolve any doubts. Assemble as much information as reasonably be expected, such as delivery time and possible prices.
A professional agency will always answer any questions to create a more comfortable environment.
Web design and Digital Marketing agencies are the professional solution you need.
The Internet is highly competitive, and it is not easy to create successful digital marketing strategies to attract customers and generate conversions.
One of the requirements to grow your online Business is an original and creative website. For this, you must hire the services of expert web design agencies.
That is why at SU Web Agency, we have the necessary knowledge to offer you the best web page design and Digital Marketing services. Should we talk?
Please tell us your ideas and let's start something big!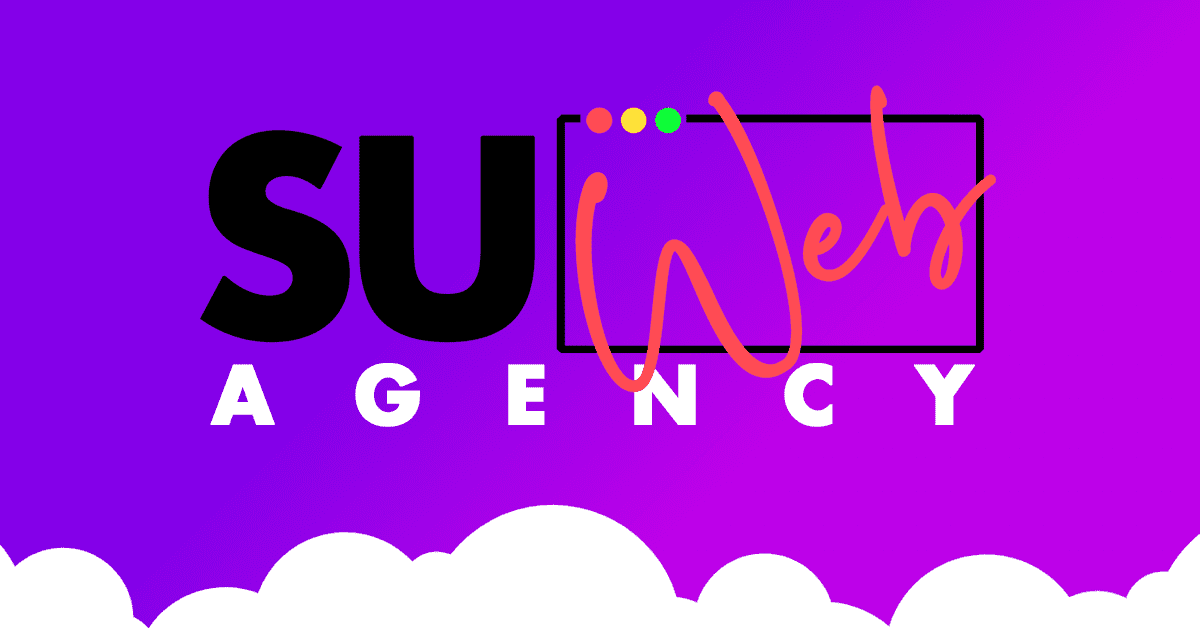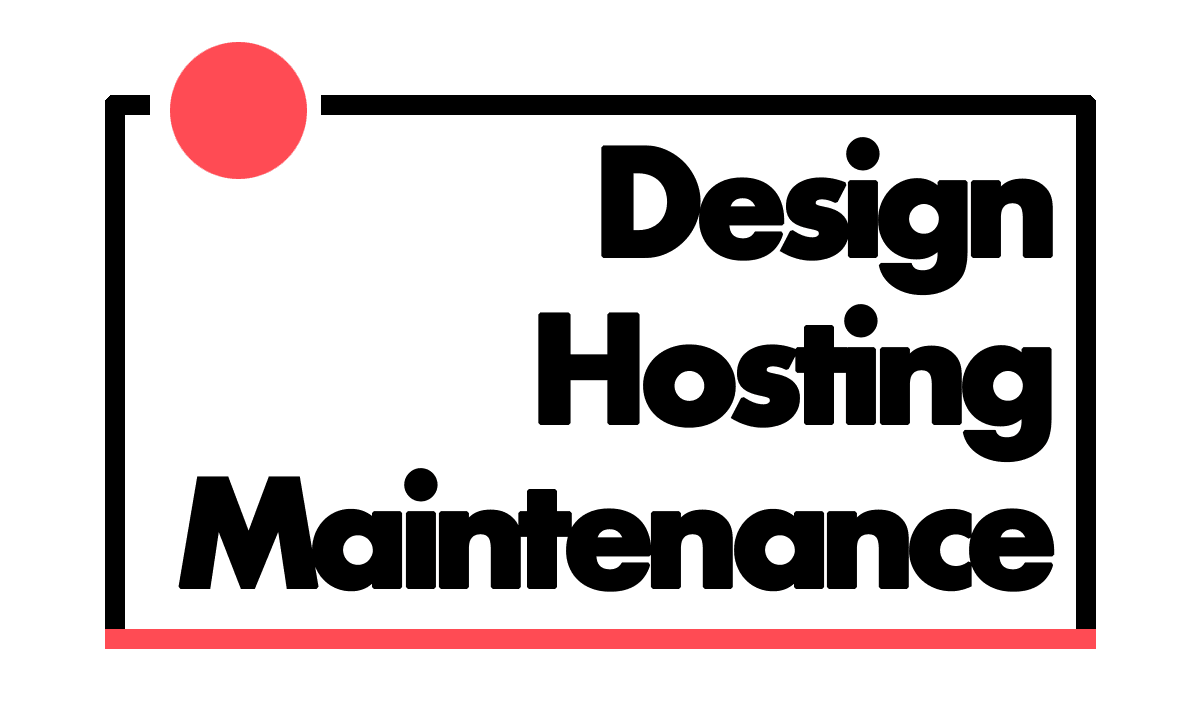 Website Design & Branding
Hire SU Web Agency to Build, Manage, Maintain, Host & Update you website for you! We will build your website based on your goals, direction and brand guidelines then manage it for you so you can focus on your business. Your website and branding can be a big investment in growing your business if it is built and managed correctly!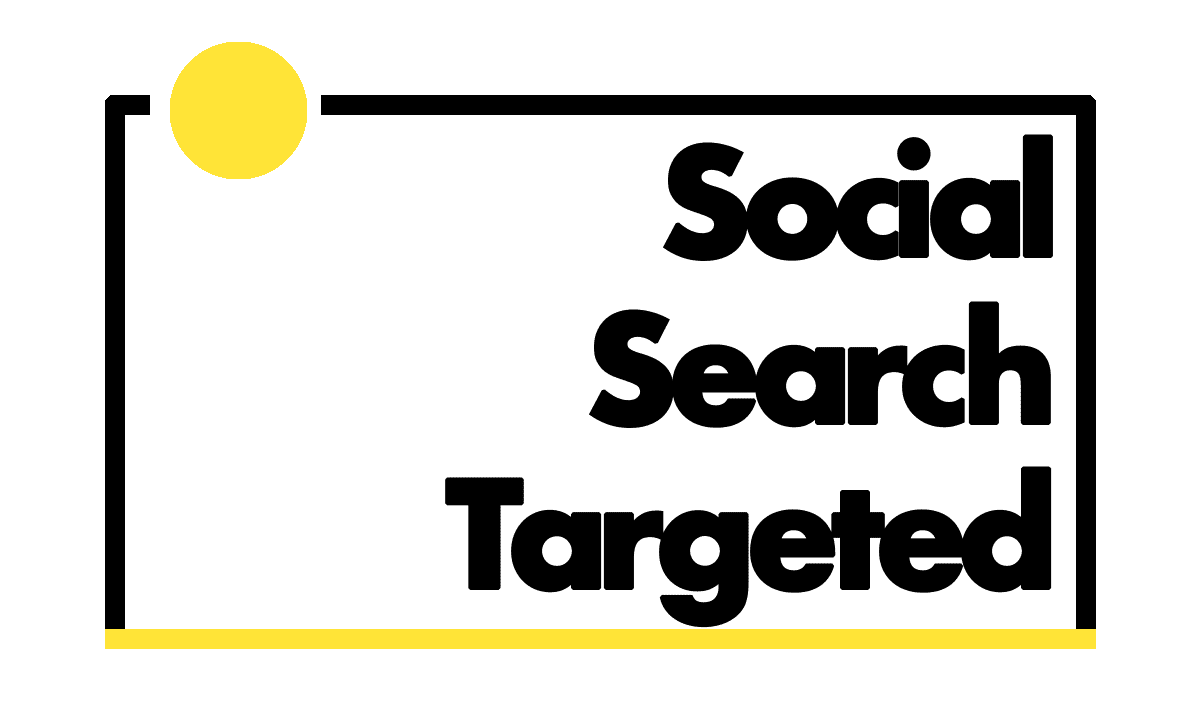 How much time do you think your customers and potential customers spend on their computers/tablets/phones? It's a lot! Stop traditional advertising and start displaying your ads online where everyone is looking! Drive traffic to your website and grow your business.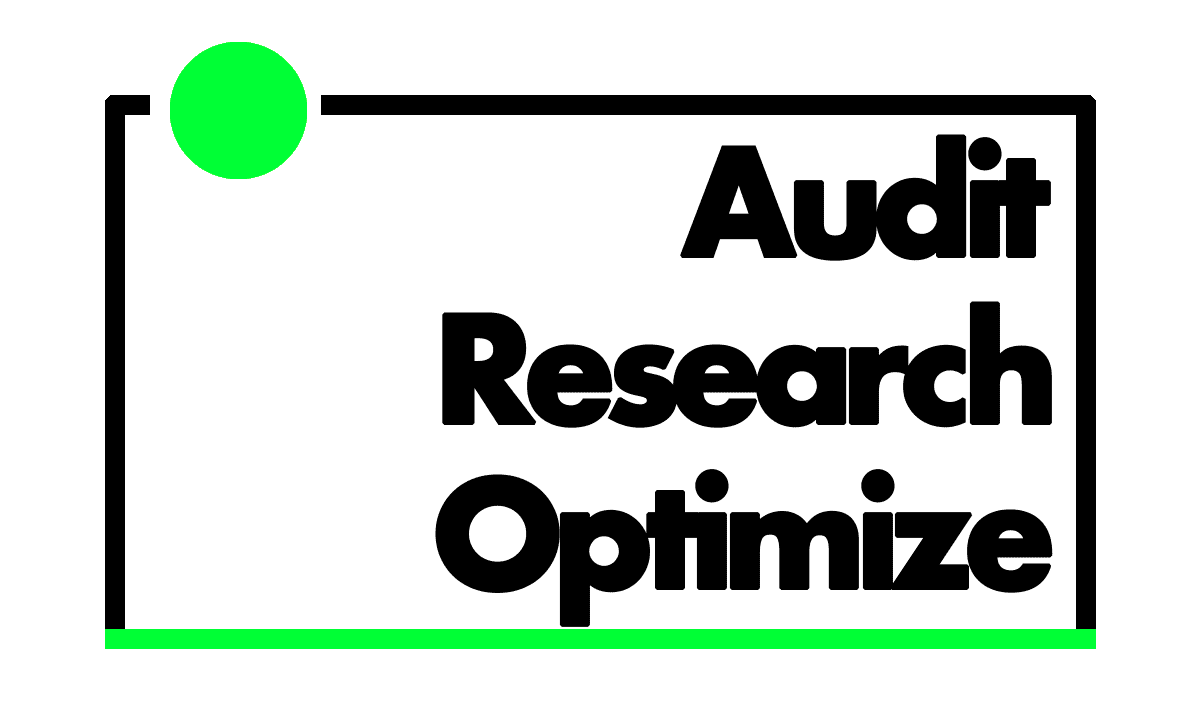 Search Engine Optimization
Your website can give you the chance to stand out and show why you do things better than your competition… but only if your site is Optimized to show up in Searches. Otherwise, there is a good chance no one will ever see it! Let SU Web Agency be your partner in growing your business. Hire us to put together and execute an SEO strategy and start showing up in searches to grow your business!